About The Houston Agencies, Inc.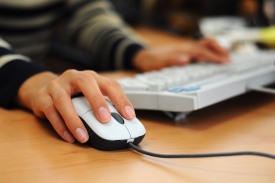 Our Primary Objective....

Is to establish a relationship - a partnership - between you, the insurance company, and our agency, which insures that you are provided with coverage, loss control services, and above all, claim services.

We are an Independent Insurance Agency, which means we represent many different companies so we can find the one that is right for you. We can shop your insurance for you instead of you having to call around. Our goal is to provide you with the insurance you want at the lowest possible price, while providing you with the highest level of customer service. We can furnish you with an assessment of your insurance needs and a choice of which package fits you best.

About The Houston Agencies, Inc....

We represent a carefully selected group of financially sound, reputable insurance companies, and we are able to offer you the best coverage at competitive prices.

Our company has grown to a full service insurance agency with a complete staff of full time, licensed employees.

Currently, The Houston Agencies, Inc. is serving the commercial insurance needs of many businesses and individuals. In addition, we maintain the latest automation technology in order to provide you - our customer - with the shortest possible response time in servicing your insurance program. Please feel free to text our office at anytime 281-730-1334.